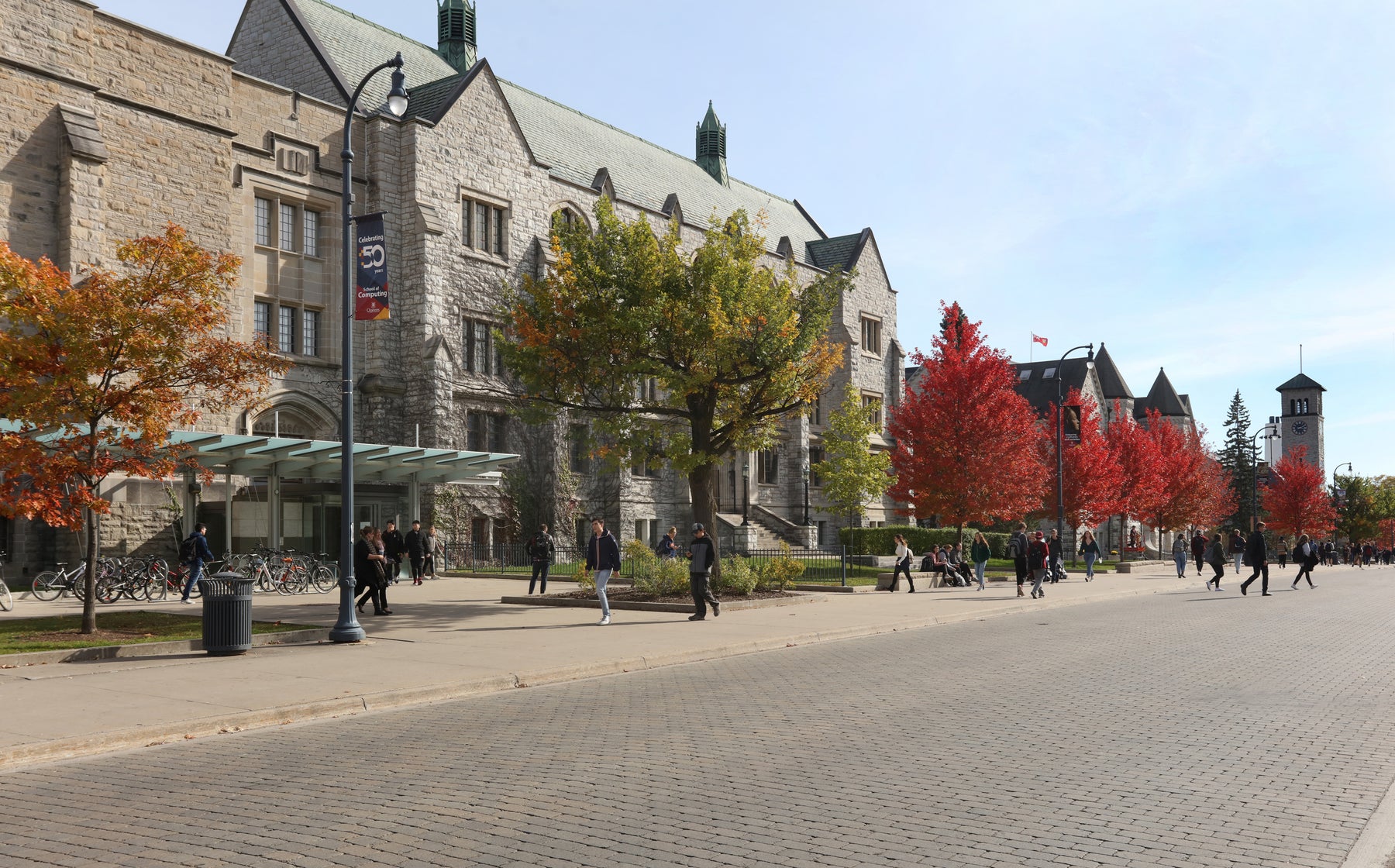 Queen's University campus University Avenue
University Avenue cuts through the centre of the Queen's Queen's University campus, in downtown Kingston, Ontario. It is lined by many of Queen's most historic buildings. As the street's infrastructure began to age and could no longer meet the growing requirements of campus,  Queen's University hired Andre Construction to do a massive upgrade of University Avenue and its historic infrastructure.
The Challenge:
The biggest challenge of this project was conducting a massive infrastructure overhaul with minimal impact to the buildings and services around the university. Queen's is a city unto itself and is a busy, active place year round.
The Solution:
To meet increasing demands on the campus infrastructure, we replaced the existing electrical, data, gas, water, storm and sanitary sewers. Everything was installed with continued growth in mind and will continue to serve the university as it expands.
Other work included replacement of asphalt paving with new concrete pavers, benches and planters. We also made lighting upgrades and landscaping to complement the avenue's historical buildings and to make the street more student friendly.