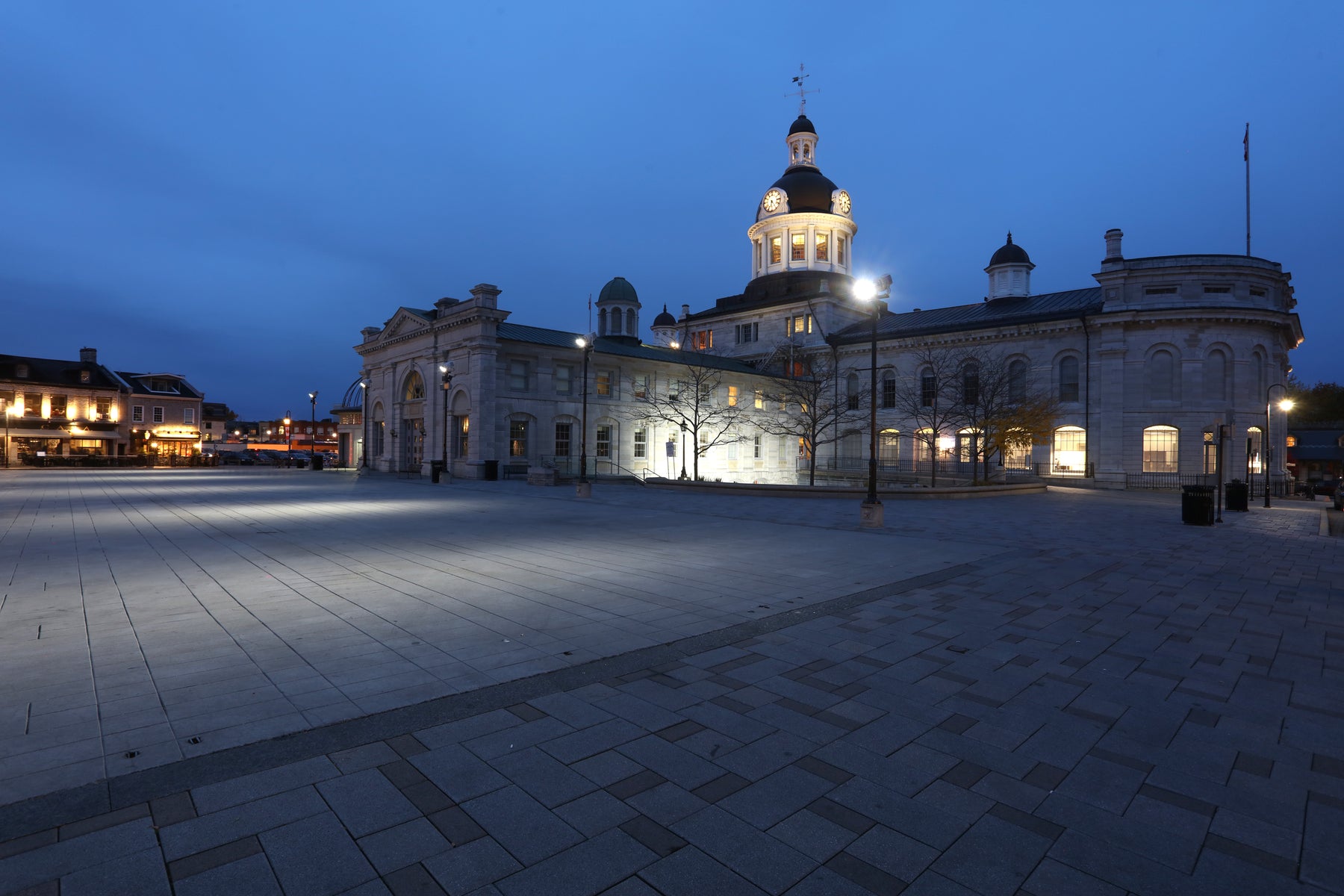 Historical City of Kingston Market Square
Downtown Kingston's central hub, Market Square, has been a place for vendors to sell their wares for more than 200 years. The open space at King Street and Brock Street serves as an outdoor movie theatre on summer evenings and a skating rink in the winter with Kingston City Hall as a backdrop. The City of Kingston hired Andre Construction to create this year-round community centerpiece, including a new public skating rink, from an old parking lot behind City Hall. 
The Challenge: 
The building site for the rink was historic, with significant archaeological importance. The concrete slab for the rink needed to be built in a manner that allowed future archaeological excavations, if necessary. 
Because Market Square is a year-round venue, the boards around the rink slab had to be removable for summer events like the downtown farmer's market, outdoor concerts and movies, and for other public events as needed. 
Additionally, the work had to fit with the historic look of Kingston's City Hall and the aesthetics of the downtown core. 
The Solution:
Before construction began, we excavated the historical foundations underneath the rink slab and surveyed the historic remains. Once we had an understanding of the historic foundations, we created a future access plan for excavation and build the new foundations accordingly. The rink slab was installed on piers and void form, which firmly supported the new structure and allowed for access to the historic foundations.
The rink's border was designed for quick removal of boards. The space could be transformed from an open rink, to a hockey venue, and eventually to an open square, with ease. 
In keeping with the historic look of downtown and City Hall, we erected a new building for the ice resurfacer and a new fountain. We finished the new square's surface with brick, which adds to the period feel.  
Kingston now has a beautiful, multi-use space that preserves its past and will serve as a hub for the city for many years to come.