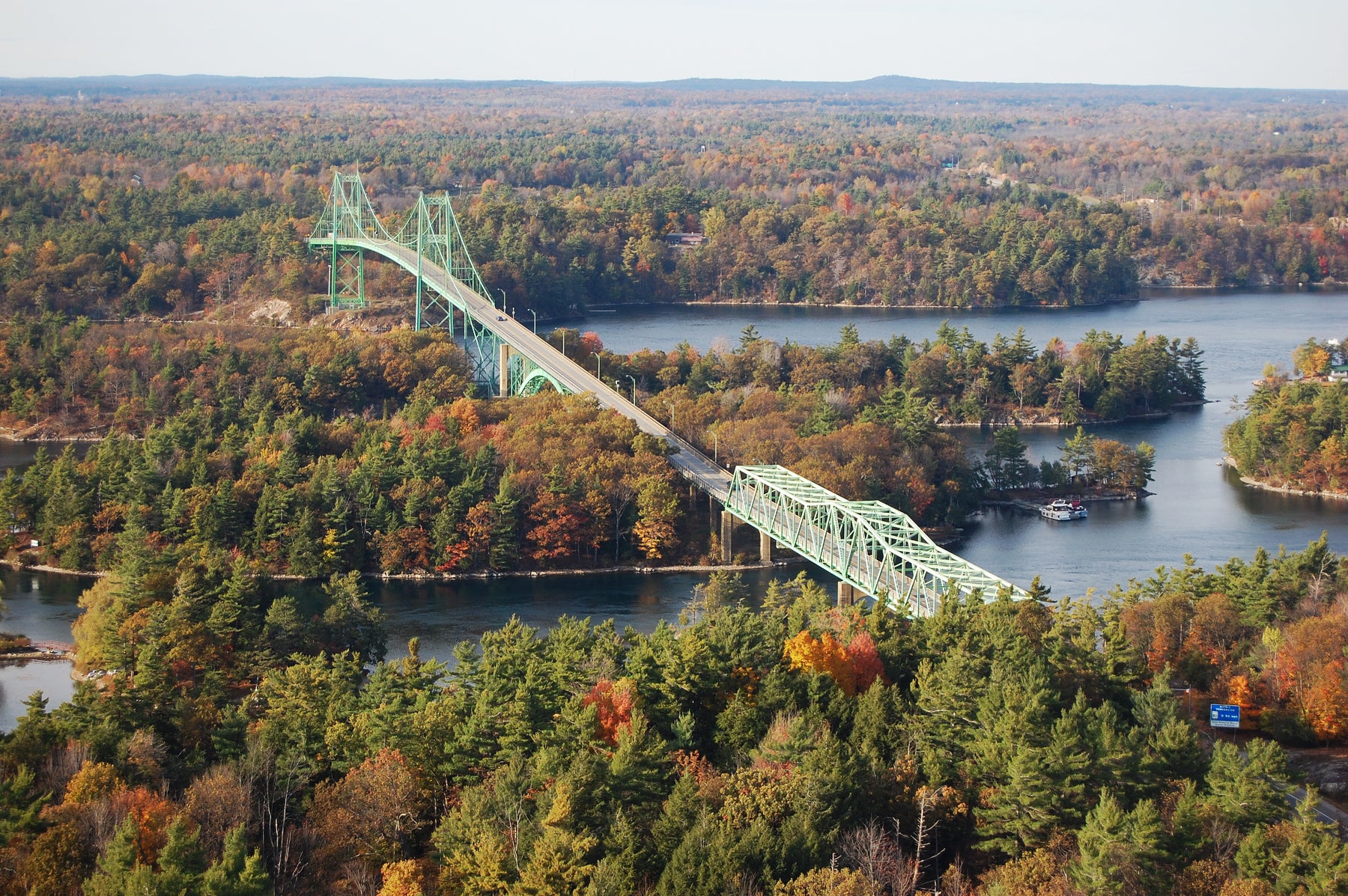 Upgrading 1000 Islands Bridge
Andre Construction has just completed important upgrades to the toll collection system on the Thousand Island Bridge, which crosses the Saint Lawrence River and connects Hill Island, Ontario, with Wellesley Island, N.Y.  With more than two million vehicles crossing the Thousand Islands Bridge each year, the new tolling system makes payment seamless and is critical to smooth daily operations.  
Andre Andre Construction worked with IEC Belleville, an electrical contracting company, on this civil project. They enhanced the three Lansdowne tool booths by removing and replacing the concrete, and installed scanning technology such as E-Z Pass. Andre Construction had to manage continuous traffic flow on the bridge while making the upgrades.
"The removal and replacement was staged so that two of three lanes remained open during construction," said Michael Pollock, Vice President of Andre Construction "we successfully kept delays to a minimum while completing this essential work."
The new toll system will streamline toll operations, improve traffic on the bridge, and provide users with a far better experience.