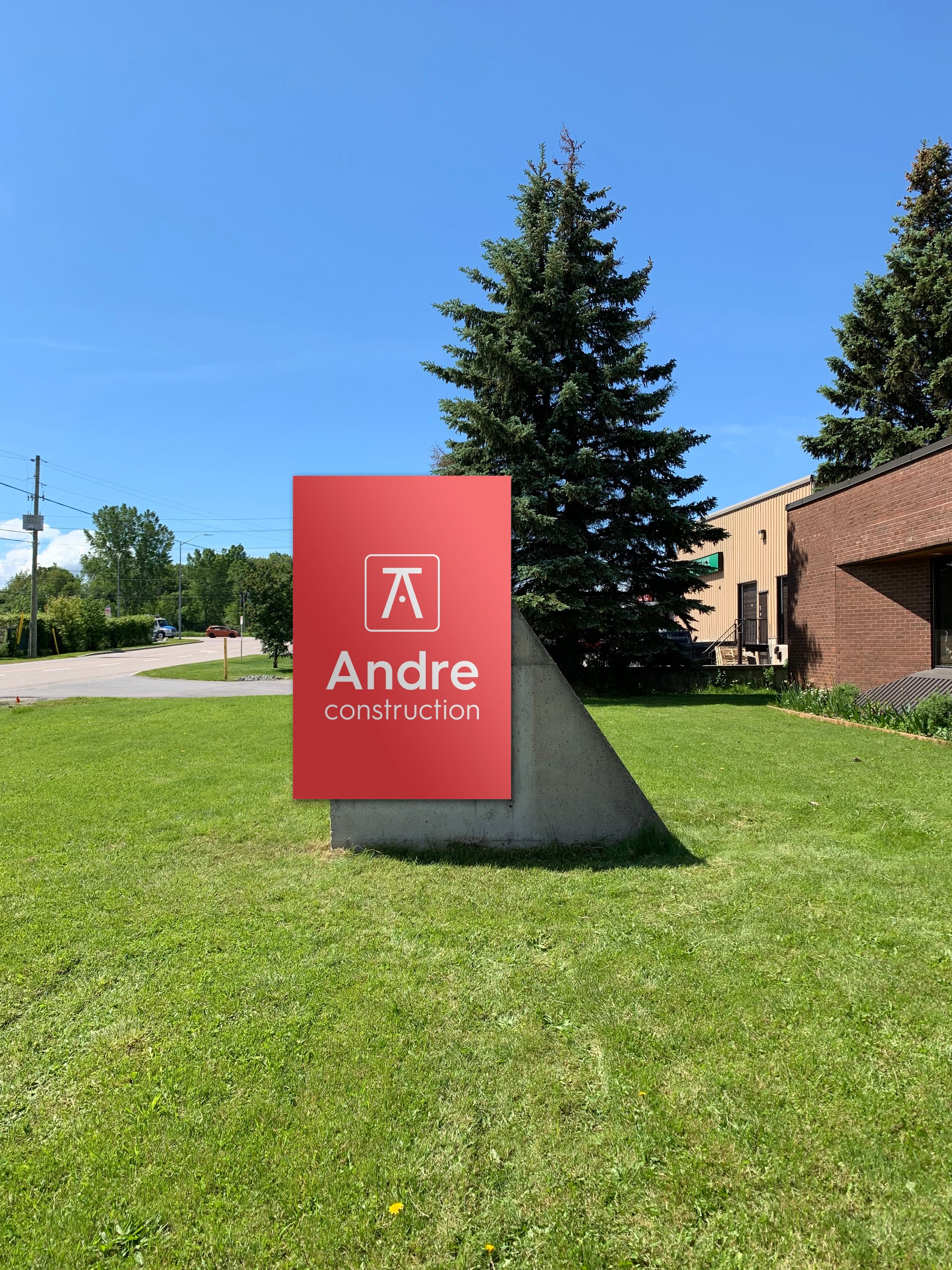 New name, new look, same history of innovation
To reflect the next stage of long history of innovation, T.A. Andre & Sons is now Andre Construction and we have a sleek new look. Created in collaboration with BmDodo Strategic design, Andre Construction's new brand, signage and website, now reflect the company's standing as leaders in the construction industry.  
Our website is now clean and simple, with a white background and crisp images that highlight our broad capabilities. A streamlined logo cleverly plays on the tools of the trade, while the bright red colour reflects the energy, determination and passion we bring to every project. 
Ownership of the company was transferred outside of the Andre family many years ago, so the name T.A Andre & Sons was also given an update. Now Andre Construction, the new name pays homage to the company's history and the values established by our founders, and reflects the new era and a bright outlook.

Our employees are proud of the new brand. "We are thrilled that our external face now matches what's happening internally – incredible people doing great work, every day," said Michael Pollock, Vice President of Andre Construction. "We are confident our new brand makes us look like the established contender that we are."