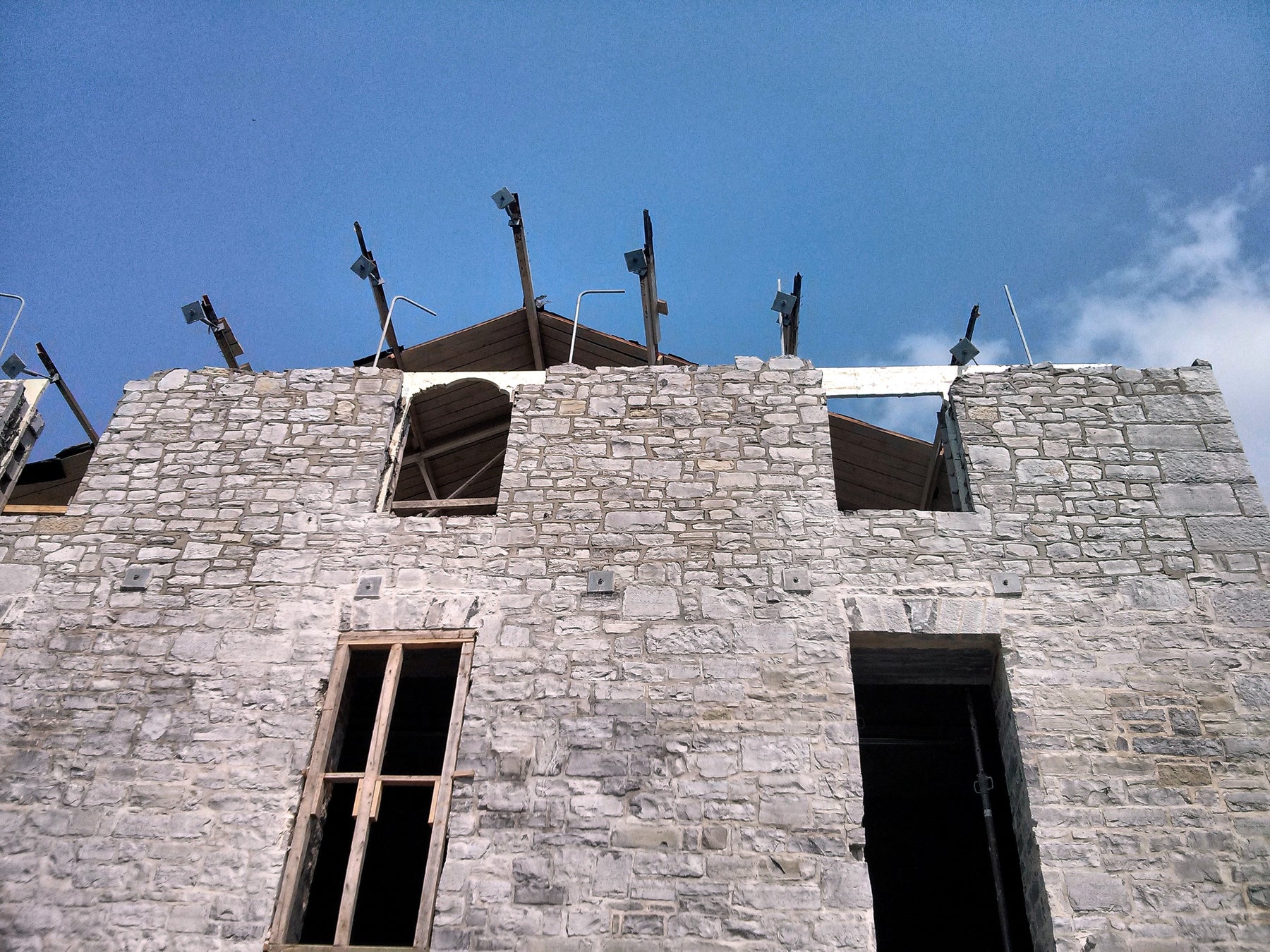 J.K. Tett Centre
The J.K. Tett Centre is a heritage building owned by the City of Kingston, located on the waterfront of Lake Ontario. Constructed in 1832, the City sought to rejuvenate the run-down building into an arts and cultural centre entitled "The Tett Centre for Creativity and Learning." We were hired to stabilize the building, build a new roof structure, a new entranceway, malting tower, new windows, handle all new building t-up, including complete new mechanical and electrical systems, and landscaping.
The Challenge
The JK Tett Centre Project had numerous challenges and was considered a high risk for rework and other project inefficiencies. For the purpose of this case study, we will focus on the preliminary challenges related to the installation of rock anchors.
Southern rock anchors were to be installed with the assumption that bedrock was one meter below the ground surface and above the water elevation of Lake Ontario. Instead, bedrock was discovered to be four meters below the ground surface, and below the elevation of Lake Ontario, which created significant water issues. In addition to a new construction plan for this work, these conditions required the drilling of longer rock anchors within the tight confines of the existing basement. 
Additionally, rock anchors in the north side of the building were to be installed in bedrock with rock fissures, which created extensive grout migration issues.
The Solution
To meet the rock anchor installation requirements under difficult conditions, we partnered with the best consultants and specialists in the industry. A specialist driller, with the expertise and equipment to drill below the water table and  in tight conditions, handled the longer rock anchors without issue. Eco Grout, a highly-specialized consulting and engineering company, provided alternate procedures, options and water tests to overcome the issues that arose from rock fissures and grout migration. 
With careful planning, active, project-specific problem solving, and collaboration, we ere able to install all necessary rock anchors and avoid costly rework.
Awards
Our work on the J.K Tett Centre has won numerous awards, including:
Certificate of Commendation for the J.K. Tett Centre, The Frontenac Heritage Foundation

Liveable City Design Awards – Award of Excellence 2017